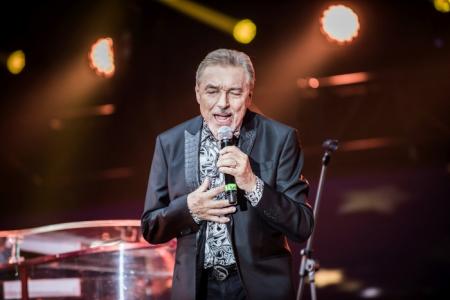 Karel Gott je zpět a na podzim se můžete těšit na dva koncerty!
Nejpopulárnější český zpěvák se vrátil na velká pódia po zdravotních problémech a na konci května vystoupil v pražském divadle Hybernia, kde se 850 lístků stihlo rozebrat do půl hodiny od spuštění předprodeje. Po létě se těšíme na další dva koncerty.
Na koncertech v Pardubicích a Ostravě uslyšíte nejen nejznámější písně jeho kariéry, ale i světové hity pop klasiky. Karel vystoupí se svými přáteli jako Ilona Csáková, Petr Kolář, Monika Absolonová, Dasha a všechny účinkující doprovodí BOOM! BAND Jiřího Dvořáka.
Po vážných zdravotních problémech český zpěvák funguje poslední měsíce naplno. Kromě koncertů je důkazem i nahrání nové písně s oblíbenou slovenskou kapelou No Name. K písničce s názvem "Kto dokáže" už stihli natočit i videoklip.
Bude to rozhodně hit a stojí za to si ho poslechnout!
Vstupenky jsou již v prodeji a sedadla nám rychle mizí, proto neváhejte a pořiďte si lístky na božského Káju ještě dnes!
Více informací o vstupenkách a termínech ZDE.