CZ:

POKYNY PRO REFUNDACI, VÝMĚNU VSTUPENEK NEBO PODPORU BIATLONOVÉHO SVAZU


EN:

GUIDELINES FOR REFUNDING, TICKET EXCHANGE OR SUPPORTING THE BIATLON ASSOCIATION
ČESKÁ VERZE
Vážení fanoušci, mílí přátelé,
srdečně Vás zdravíme v této jiné, zvláštní a nedávno ještě těžko představitelné době...
Velmi Vám všem děkujeme za zakoupení vstupenek na Světový pohár v biatlonu v Novém Městě na Moravě 5.–8.3.2020. Přestože se nakonec světový biatlon odehrál ve Vysočina Areně bez Vás a před prázdnými tribunami, po celou dobu jste byli Vy všichni s námi a za to Vám moc děkujeme. Nařízení vlády České republiky tehdy reagovalo na rychle se šířící epidemii COVID-19 a celou Vysočina Arenu tak uzavřelo. Rozhodnutí státních orgánů jsme přijali s velkým respektem a porozuměním, byť situace pro nás nebyla a stále není jednoduchá.
Vždyť Vy, naši fanoušci, jste tak závody mohli sledovat jen prostřednictvím médií, bez elektrizující atmosféry, na kterou jste se do Vysočina Areny těšili stejně, jako jsme se my, závodníci a další členové týmů těšili na Vás. Vlna solidarity, která mezi Vámi a námi počátkem března proplouvala, nás ale fascinuje dodnes. Vaší skvělé podpory si ceníme a vážíme.
Připravili jsme pro Vás několik možností jak můžete Vaše "nevyužité" vstupenky refundovat, resp. jak s nimi můžete naložit. Prosíme Vás, abyste tak učinili během následujících dvou měsíců, nejpozději však do 8.6.2020. Finanční prostředky budou vraceny na základě Vašich požadavků od 1.5.2020, kdy doufáme bude dokončeno jednání s Vládou ČR o částečné kompenzaci ztrát ze SP. Ještě jednou děkujeme za vstřícnost a trpělivost. Omlouváme se zároveň za zdlouhavé řešení situace.
Přejeme vše dobré a hlavně zdraví. A pevně věříme, že se společně uvidíme na biatlonu opět v lepších časech.
Jiří Hamza
Prezident Českého svazu biatlonu
Prezident organizačního výboru SP v biatlonu v Novém Městě na Moravě
Prosíme o zvolení jedné z následujících možností:
Chci vstupenky vyměnit za lístky na VIII. kolo Světového poháru 11.–14.3.2021 (výměna bude na ekvivalentní den a stejné místo/tribunu)
Chci peníze za vstupenky věnovat na podporu Českého biatlonu a pořádání akcí světového významu v NMNM
Chci vstupné refundovat/proplatit v plném rozsahu
Výběr varianty provedete >>> prostřednictvím tohoto formuláře<<<. Učiňte tak nejpozději do 8.6.2020, děkujeme.
Podpořte český biatlon a pořádání akcí světového významu v NMNM
zašlete libovolnou částku naskenováním QR kódu nebo na číslo účtu 115-9968150247 / 0100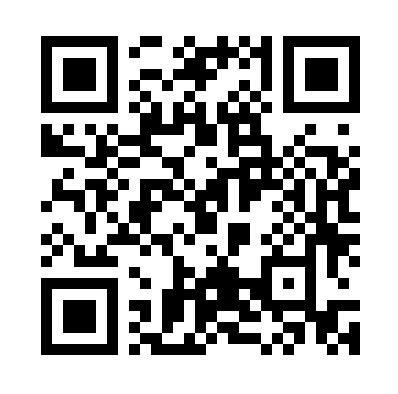 Každý, kdo přispěje, bude uveden na děkovné stránce (ZDE). Děkujeme, že jste s námi!
ENGLISH VERSION
Dear fans, dear friends,
We cordially greet you in this other, special and - only short while ago - times almost impossible to imagine...
We thank you all very much for buying tickets for the BMW IBU World Cup Biathlon in Nové Město na Moravě, which was supposed to take place from 5 – 8 March 2020. Despite the fact that this year's World Cup took place without you and in front of empty grandstands, we could still feel your support for the entire time of the competition, something we are still so grateful for. Provisions imposed by the government of the Czech Republic in response to the rapidly spreading COVID-19 epidemic closed down the entire Vysočina Arena. We accepted the orders by the governmental authorities with great respect and understanding, even though the situation was, and still is, far from easy for us.
As a result, you, our fans, could follow the events only through media, without the famous electrifying atmosphere in the Vysočina Arena, which you had been so much looking forward to. Same as the athletes, their teams and we were looking forward to you and your great & loud cheering. However, the wave of solidarity that passed between you and us in early March still fascinates us until the present day. We value and appreciate your great support.
We have prepared several options for you to refund your unused this year's tickets. We kindly ask you to do the refund within the next two months, no later than June 8 2020. The process of refunding based on the options you select below will begin from 1st of May. We hope that we will have closed down the negotiations with the Government of the Czech Republic on partial compensation of loss connected to the precautions imposed on this year's WC by then. Thank you again for your helpfulness and patience.
I wish you all the best and good health. I firmly believe that we will see each other again at better times while enjoying biathlon together!
Yours,
Jiří Hamza
President of the Czech Biathlon Union
President of the Organizing Committee of the BMW IBU WC Biathlon in Nové Město na Moravě
Please choose one of the following options:
I would like to exchange this year's tickets for next year - the VIII. Round of the BMW IBU World Cup Biathlon to take place on 11 – 14 March 2021 (t

he exchange will be for an equivalent day and the same place / tribune)

I would like to donate my money for this year's tickets in support of the Czech Biathlon and the organization of the world-class events in Nové Město na Moravě
I would like to have full refund of this year's tickets
Select the variant >>> in this form <<<, 8 June 2020 at the latest, thank you.
Support Czech biathlon and organizing events of world importance at NMNM
send any amount of money by scanning the QR code or to account number 115-9968150247 / 0100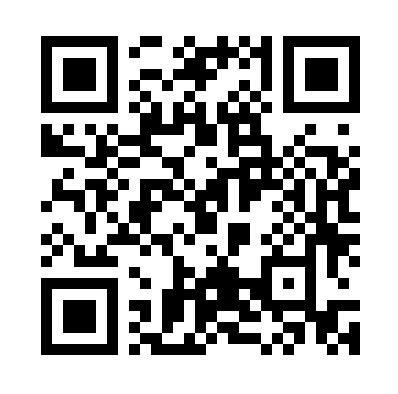 Everyone who contributes will be listed on the thank you page (HERE). Thank you for being with us!