James Blunt - Once Upon A Mind Tour 2020
 It took place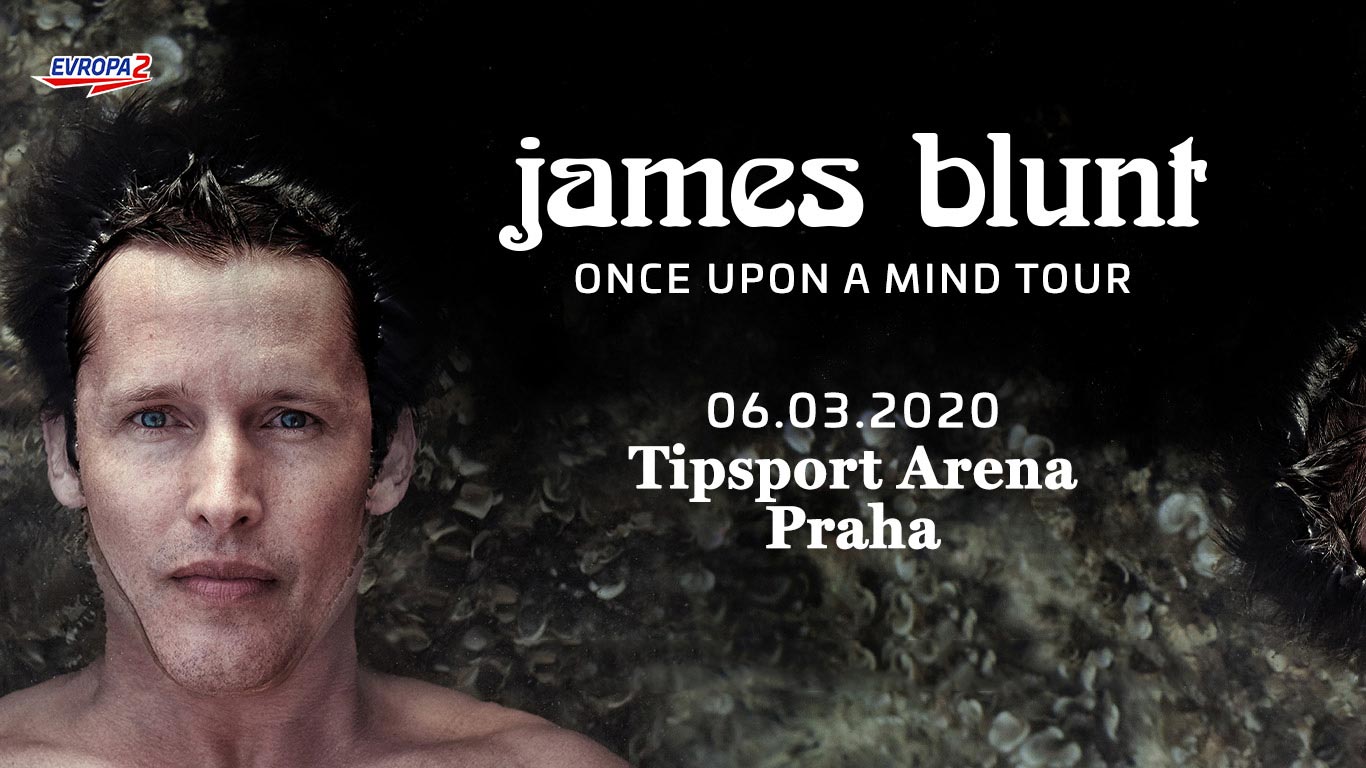 ---
Date: 06. 03. 2020 20:00 Add to Google calendar
Venue: Tipsport Aréna Praha
Performers: James Blunt, Emily Roberts
Contacts  www.iime.co.uk  www.jamesblunt.com  FB Event  Facebook  Instagram
---
Description:
James Blunt is coming back to Prague with the new album!
Author of hits like You're Beautiful, Goodbye My Lover or Wisemen will perform on March 6, 2020 at Prague's Tipsport Arena as part of a tour for the new album Once Upon A Mind.
The musician who first dominated Europe with his hits and then became the first British artist to lead the charts in USA since Candle in the Wind by Elton John. James Blunt has an interesting story. He graduated from the military academy and served in war Kosovo. After leaving the army he made his debut album Back to Bedlam, one of the best-selling recordings in the UK. Since then, fans around the world have bought over 23 million records.
NEWS - EMILY ROBERTS WILL BE SUPPORT OF JAMES BLUNT
Young singer with Anglo-German roots Emily Roberts will be support of James Blunt at the concert in Prague on March 6, 2020 at Tipsport Arena. The artist is currently celebrating success with the single In This Together, which quickly reached more than two million streams and ejected directly into German radio charts. She also chose the song as the main musical theme of the British reality show I am a Celebrity… Get Me Out here!
Show full description
"After Blunt flirted with electronics on his last recording, he goes back to what he does best on the current Once Upon A Mind album. He writes classic songs that grab the heart. Evidence is the fresh single Cold. Blunt promises to find his classic ballads, pop songs and a slight hint of country. He will also play all his big hits live," says promoter of concert Dalin Vajčner.
The new recording Once Upon and Mind was released in late October. In February, the singer with his great band has gone on a British tour, which will follow the world tour. As part of the world tour, he will also arrive in Prague on Friday 6 March.
The first album of James Blunt is one of the most successful British recordings. The next album All the Lost Souls with the single 1973, which dominated the charts ranking in more than twenty countries. He released his third studio recording Some Kind of Trouble in 2010. The latest fourth studio album so far attracted Blunt's by song Bonfire Heart, which led him to fourth place in the UK single chart. Blunt performed for the first time in the Czech Republic at a sold out concert in Lumbe Garden in Prague in the summer of 2006. There was so much interest in the concert that the organizers had to temporarily expand the area.