Grand Prix Of The Czech republic 2021
CANCELLED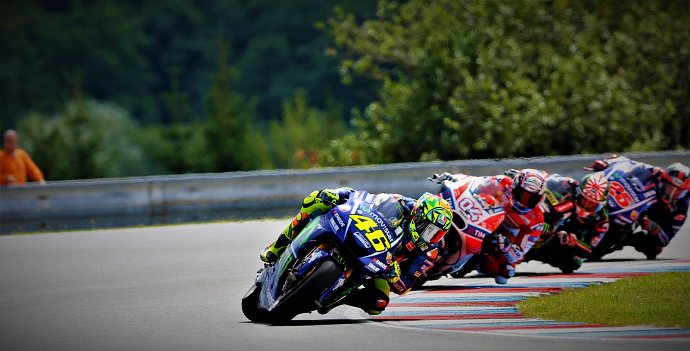 ---
Date: 2021 Add to Google calendar
Venue: Automotodrom Brno
Contacts  www.automotodrombrno.cz
---
Description:
Dear customers,
Due to the statement in the media that MotoGP Brno 2021 will not be held, I would like to inform you about the development of the situation and further steps.
In order to start the refund administration for tickets sold at GP 2020, the event cancellation process must be first completed and a ticket refund system must be set up. Negotiations of the Spolek pro GP with key partners are still ongoing. As the whole process is administratively and time consuming, we assume that we will know the results and relevant information for ticket holders requesting a refund at the end of January at the earliest.
We want to assure you that all customers with valid tickets are entitled to a refund and that as soon as we have everything procedurally completed, we will inform you about starting the return process and other details related to it.
Thank you for your understanding.
Show full description
Grand Prix of the Czech Republic is going to take place in August 2019, during the first August weekend – since 7nd till 9th August 2020. Tickets will be for sale for natural tribunes, as well as for seat tribunes and there will be also - very popular (not only)for bikers – Camp A tickets, which permit you to camp right at the Masaryk Circuit.

Grand Prix of the Czech republic is one of the biggest outgoing a sport events held in Czech republic, with interest of more than ten thousand visitors from Czech republic and foreign countries. In 2017 there were only 14 countries in the world with privilege of join the most famous riders and barns from MotoGP serial.
At the moment the customer will receive a voucher and a few days before the event a electronic ticket.
For more information about tickets click at "Show full description" below...
Information to the tickets SILVER:
SILVER ticket allows you to enter the four natural tribunes of Masaryk Circuit and you can walk through them free during the whole event.
SILVER ticket applies only at the outer circuit around the racetrack. Owners of the ticket can´t walk through the tunnels START and SCHWANTZ and they don´t have access to the shopping zone beside the main entrance to Masaryk Circuit. Owners of the SILVER ticket are not allowed to park at P-S Střelnice parking.
Information to the tickets GOLD:
Don´t worry, with your GOLD ticket you can enter the area from anywhere and you can also walk through the transit routes, including tunnels START and SCHWANTZ.
With your GOLD ticket you are allowed to walk free through all natural tribunes, including the shopping zone beside the main entrance to Masaryk Circuit.
Disabled attendees and persons in wheelchair:
There will be limited amount of parking cards (70 pieces) for disabled attendees and persons in wheelchair (legitimacy is necessary). Reserved areas are at natural tribunes with good availability and view at the interesting sections of racetrack.
Choose and buy your ticket and send us your e-mail request for parking card. Your ticket number and copy of your disability card are necessary! You can send us a request if you are an owner of disability card or legal representative.
Suggestion: Most recommended tickets are SILVER and GOLD. There is no wheelchair accessible to the seat tribunes.

FREE ENTRY for children born in 2014 and younger.