J&T BANKA OSTRAVA OPEN 2021 / TUESDAY
 It took place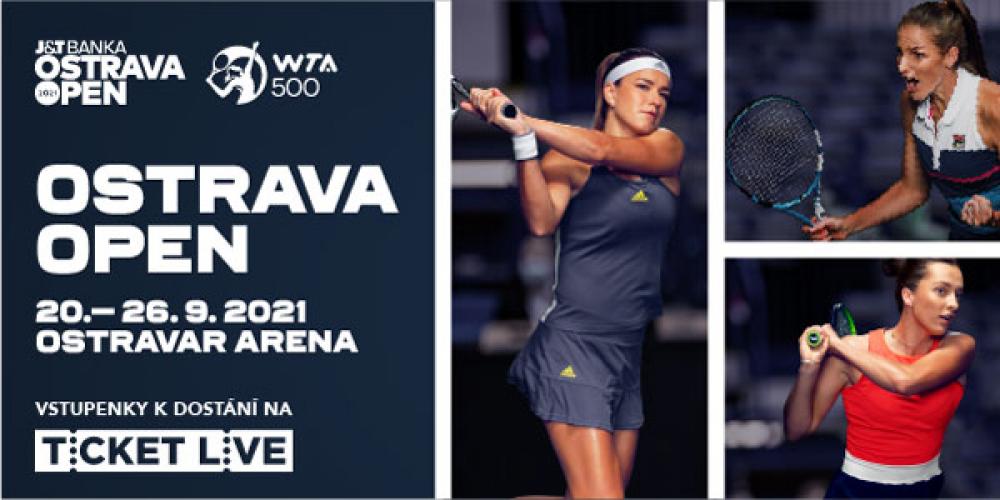 ---
Date: 21. 09. 2021 12:00 (opens at 11:00) Add to Google calendar
Venue: Ostravar Aréna
Contacts  www.jtbankaopen.cz
---
The best women's tennis returns to Ostrava after a year. The WTA 500 tournament was played at the Ostravar Arena for the first time last year, but this year tennis fans can be present at the stands.
Participation has been confirmed by 11 players from the top 20 of the WTA rankings, among the Czechs, the spectators can look forward to seeing Karolina Pliskova, Barbora Krejcikova, Petra Kvitova and Karolina Muchova. The Olympic champion Belinda Bencic from Switzerland and the winner of the 2019 Roland Garros tournament Iga Swiatek from Poland are also signed up for Ostrava.
Information for spectators in the venue:
Attendance of the tennis tournament in an indoor environment is governed by the current regulations of the Ministry of Health of the Czech Republic and the local Regional Health Station.
Access to the hall will be allowed:
everyone with completed vaccinations (at least 14 days after the second dose. In case of one dose vaccine, at least 14 days after being vaccinated)
everyone who have contracted covid-19 disease within the last 180 days (needs to show the medival proof of it)
everyone with a negative RT-PCR test for covid-19, not older than 7 days
everyone with a negative antigen test (only official laboratory tests are accepted) for covid-19 not older than 72 hours
children under 6 years of age
Spectators will be required to wear a FFP2 or KN95 masks for respiratory protection at all times in the stands and arena.
Schedule of the Day:
MATCH 1: 12:00 p.m. / first round of singles
MATCH 2: Followed by / first round of singles
MATCH 3: Followed by / first round of singles
MATCH 4: Not before 6 p.m. / first round of singles
MATCH 5: Followed by / first round of singles