Vanessa Mae: Tour 2019 Ostrava
 Already happened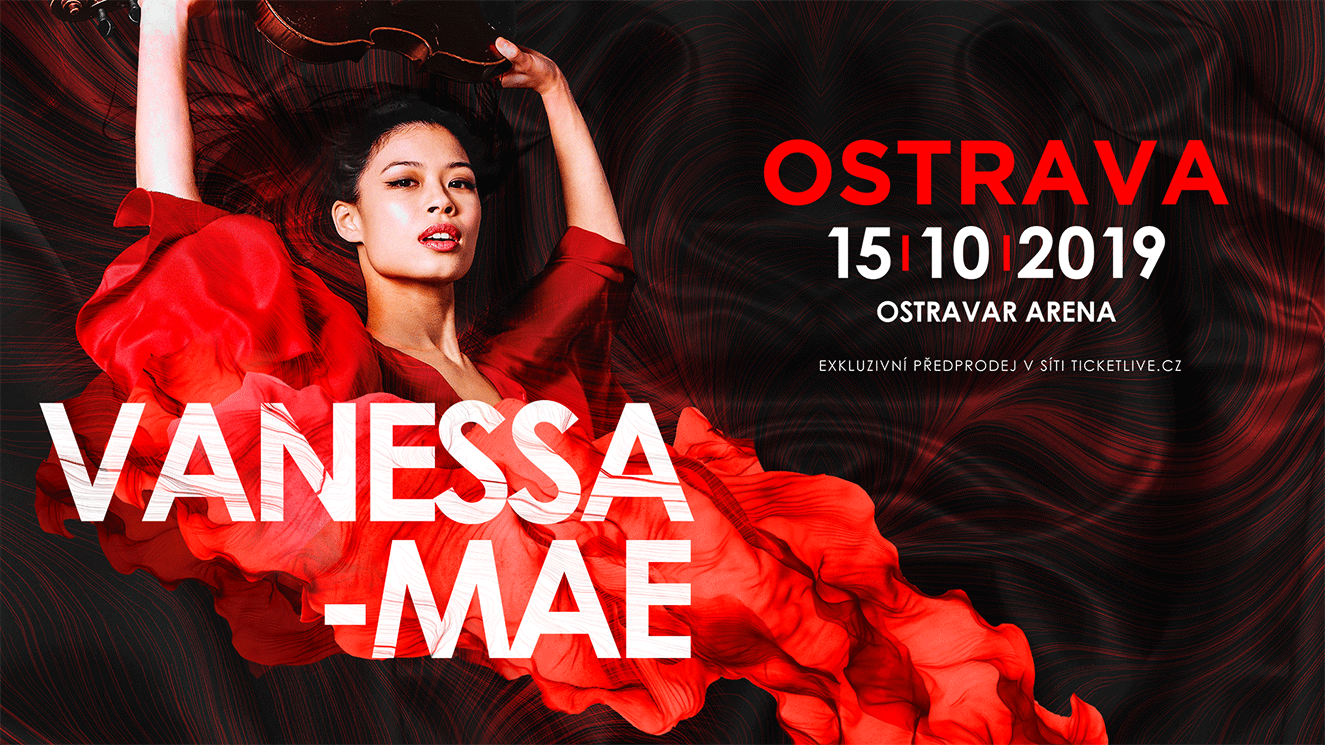 ---
Date: 15. 10. 2019 20:00 (open door 19:00) Add to Google calendar
Venue: Ostravar Aréna
Performers: Vanessa Mae
Contacts  www.iime.co.uk  FB Event
---
Description:
Vanessa Mae is coming to Ostrava!
World-famous and extraordinarily talented virtuoso has added also Ostrava to her list of her already sold World Tour. This time she will present the best of her musical career. On October 15, 2019, she will perform the same show at Ostravar Arena. She will bring an excellent band accompanied by the Czech String Orchestra and eight local vocalists with herself. The musical impression will be enhanced by a visual show.
"Every time I want to show what the violin can do. I will bring my favorite pieces from the past to the Czech Republic, but also some songs I play only rarely. I look forward to working with Czech musicians. I recommend that you focus on their solos as well, because it is worth it," says Vanessa Mae who is also famous for having a solo show among the audience during the show. Even though the concerts will be in half a year, the preparations are already in full swing.
The musician is known for its demandingness and precision. "We have several years of collaboration with this exceptional artist. It is true that her demands are often beyond the possibilities, what can be achieved in the Czech Republic at all, but her positive charm always gets us on the knees, the whole team is always fascinated by her presence during the preparations," says promoter of the concert Dalin Vajčner.
She dazzles the audience by her fusion of classical and popular music all over the world. Thanks of her fame she has sold over 10 million records in more than 100 countries. She performed with the London Philharmonic at ten. From the age of sixteen she has mixed the styles and offered them with cute smile and charm. Thanks to Vanessa Mae, millions of MTV fans have discovered Bach's fugues.
The prestigious magazine People ranked Vanessa Mae among the 50 the most beautiful people of the planet. She is one of the most successful British artists but she is also a sports fan. She represented Thailand at the Sochi Olympics as a skier.